Enterprise Resource Planning: Past, Present, and Future
A broad overview of the history and development of ERPs and an outline of recent developments with the advent of digital innovations like cloud computing.
Introduction

An enterprise resource planning (ERP) system is at the center of an institution (Greengard 1). It tackles the core tasks of managing and integrating business processes in real-time. In 2019, Gartner, a global research and advisory firm, stated that ERP systems were one of the largest categories of enterprise software spending. It was forecasted that it would have a compound annual growth rate of 7.1 percent from 2018 to 2022 (Van Decker et al.).
Defining ERPs
It is more than just a technological artifact. It is often introduced to integrate within the internal value chain of an enterprise (Møller 484). In this sense, the ERP system is the technological manifestation of the ERP concept, benefits, capabilities, goals, and strategic value (Nazemi et al. 1000).

Read More
ERP history and evolution
According to Guay "State of North Carolina Jloc on It", ERPs have gone through four major phases since the 1980s:
2020s
And (4) a yet unnamed fourth phase that will occur in the 2020s
2010s
3. Postmodern ERPs in the 2010s
1990s
2. Monolithic ERPs between the 1990s and 2000s
1980s
1. Best-of-breed between the 1980s and 1990s
Table 1 provides an outline of the evolution of ERPs from the 1960s to the 1990s, including the purpose and constraints for each phase that served as an innovation for the next phase in the evolution (Nijher 6).
Table 1

. Summary of the ERP evolution.

Figure 2

. Evolution of ERP from the 1960s to 2000s.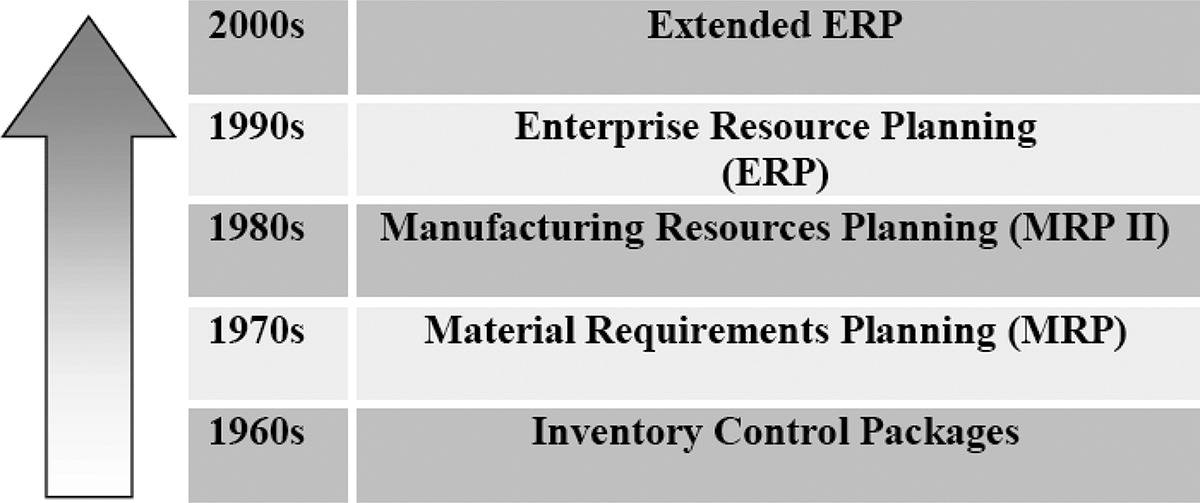 Conclusion

This article briefly demonstrated that ERPs could be understood as both a concept that involves the integration of business processes and a system that, at its core, has an integrated database and several modules that cover various functional areas (Callejas and Terzi 1; Rist and Martinez). ERPs as platforms and concepts trace their genesis to the early years of computing in the 1940s. Their immediate precursors are integrated control (IC) packages of the 1960s, as well as MRP systems of the 1970s and 1980s. Between the 1990s and 2000s ERPs and extended ERPs initially had a monolithic architecture. This moved toward multiple platforms in the postmodern ERPs of the 2010s.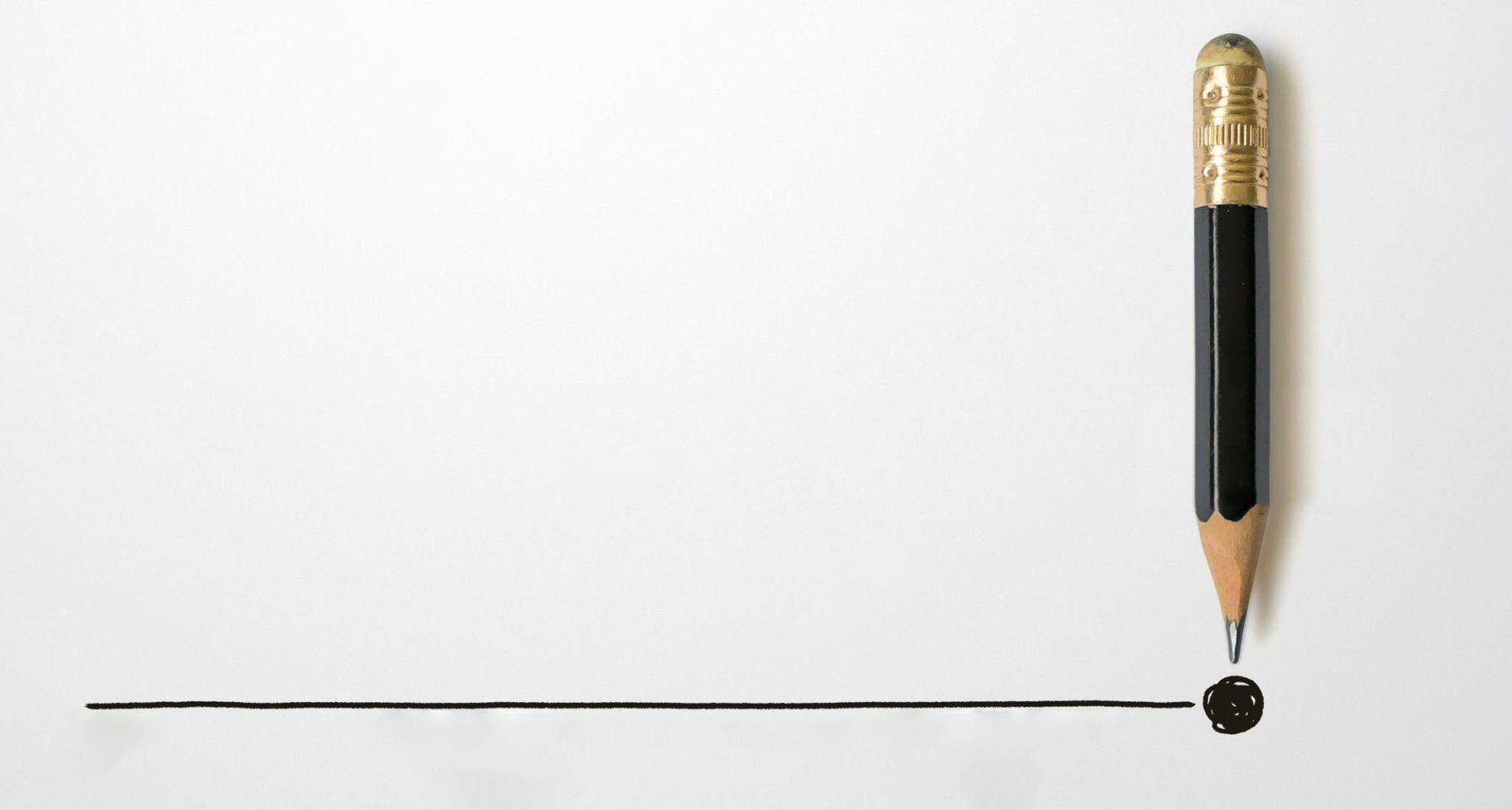 This article highlighted that ERPs have evolved rapidly in response to both internal and external dynamics in the enterprises where they have been implemented. Many enterprises are faced with the challenge of increasing stakeholder and/or customer expectations and diminishing resources to meet those expectations. If ERPs are going to be useful platforms to spur integration and value creation, they must be implemented in a technological ecosystem that acknowledges the overall institutional operations and strategy. Based on this article, it is important for institutions that already have ERPs to consider evolving with digital innovations from single monolithic systems to cloud-based and postmodern ERP systems that integrate with technologies such as artificial intelligence and robotic process automation.
---
Note:
 In this blog post, only certain parts of this article were mentioned. You can read the full article through the following link if you are interested: